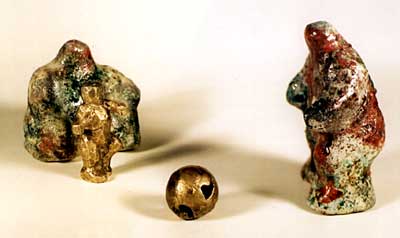 Ball! by James Hayes
Scale model for final piece. Hand worked ceramic figures (used as crucible to pour bronze), bronze baby figure, bronze ball.

31 cm x 16 cm x 13 cm
12" x 6" x 5.25"
free standing
2003
Click on the thumbnail images below to see larger images.